UTMM: NOVEMBER STREAM
We are glad to present to you: UNDERSTANDING THE MUSIC MINISTRY (UTMM), a short course for Pastors and Church Leaders, Music ministers, Gospel Artistes, Singers, Choristers, Musicians, Music Executives and for all those who are actively involved in/with the Music ministry. This is a model course. Next stream will hold in March 2023.  
The training will last for 4weeks, over 4Saturdays, 2hours each day ON ZOOM. A detailed list of the Course Content is given below:
Full & Partial Scholarships are available for eligible candidates (24years & below ONLY). Register or Apply for a Scholarship by clicking on the link above. Group registrations may also attract a discount.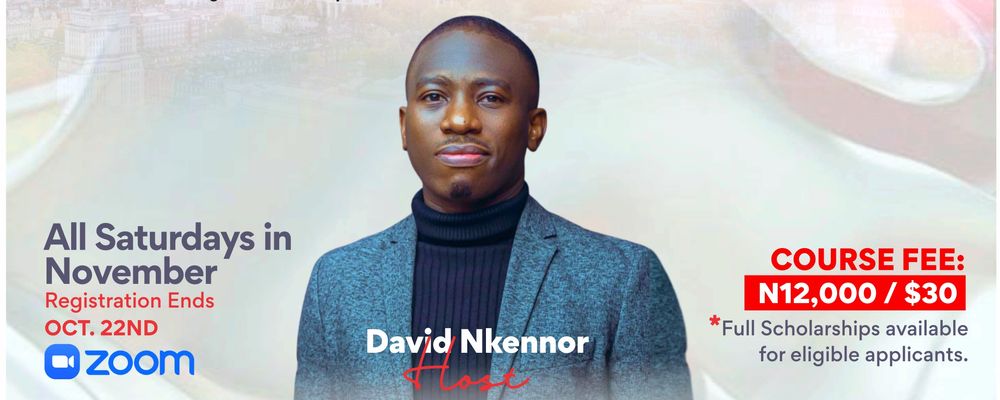 This Course will touch on the following areas in no particular order:
1. What is the Music Ministry?
2. Scriptural guidelines for fulfilling the music ministry.
3. Music that is done in Heaven.
4. Acceptable Praise and Worship songs. 
5. The purpose and power of Praise and Worship. 
6. The different kinds of songs every congregation should be singing. 
7. Music and Entertainment: Where do we draw the line?
8. The evolution of Christian/Church Music.
9. Clarifying the Music ministry and industry. 
10. Financing your Music ministry. 
11. Raising a thriving Music team.
12. Championing global impact through music.
"

It is our hope that through the knowledge gathered in this Course you will experience real transformation and impact, with distinguishing results, in your Church and Music ministry in Christ Jesus name." - David Nkennor
— UTMM 2022